A

s part of the Diocese of Worcester celebration of the 5th Anniversary of Laudato Si, the
Environmental Stewardship Ministry hosted a
Green Mass at St John's church in Worcester.

We were thrilled to have 5 concelebrants for the Mass including:



• Fr. Richard Reidy - Vicar General of the diocese




• Fr. John Foley - St. Anne's Shrewsbury




• Msgr. Michael Foley - St. Luke's Westborough




• Fr. Paul O'Connell - Associate Judicial Vicar and member of Environmental Stewardship Ministry team


• Msgr. Michael Rose - St. Mary's Shrewsbury

Fr. Reidy gave a compelling homily which presented the highlights of Laudato SI'
and the call by Pope Francis for all of humanity to reflect on our lifestyles and our impact on our Common Home.

We share a video of this homily below.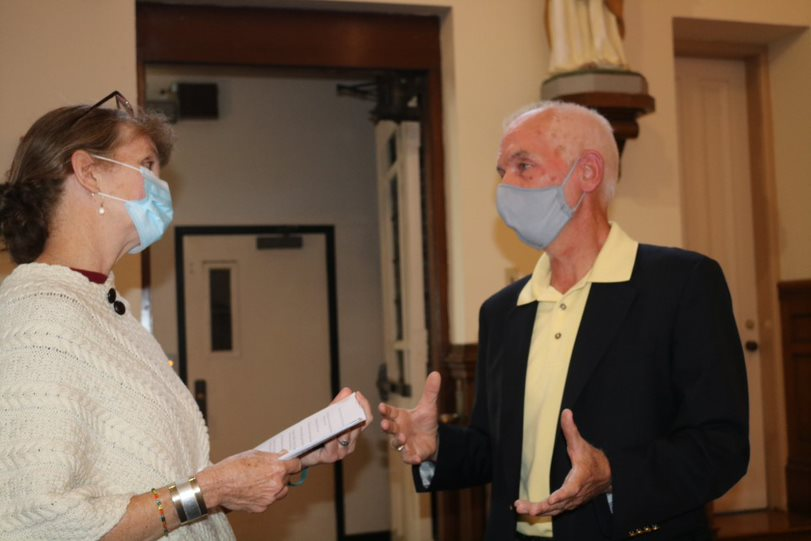 Images provided by Environmental Stewardship, Worcester